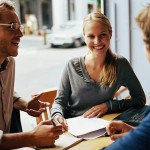 Bringing out the best in others seems to be something that every Christian must be focused. In our society today we often witness the opposite happening in our homes, churches, schools, and the workplace. It seems that wherever we go, we witness people tearing others down. Even in our churches, we see the results of envy, jealousy, and strife as Christians take part in this strange and worldly ritual. Paul, often considered as the one apostle that had the most influence over the formation of the New Testament church, wrote, Let us hold fast the profession of our faith without wavering; (for he is faithful that promised;) And let us consider one another to provoke unto love and to good works (Hebrews 10:23-24).
According to the Merriam Webster's Dictionary, provoke means to arouse to a feeling or action, to call forth, to stir up purposefully, or to offer stimulation for something. As I began to think about this passage of scripture, it became clear to me that Paul is reminding Christians to encourage others to not only be faithful to the style of living that Christ has called them to do, but to pass on the encouragement to others. If we look at this principle when applied to other areas of our life, such as dieting and exercise, programs like MyFitnessPal, the Veteran's Administration's program, "Let's Move," and Weight Watchers all share some common concepts – people are more likely to lose weight when they are part of a group of people who share the same goal. Each program uses positive peer encouragement to encourage each member to lose weight. It is this very idea that Paul is trying to encourage Christians to do for one another.
Paul continued in his encouragement, Not forsaking the assembling of ourselves together, as the manner of some is; but exhorting one another: and so much the more, as ye see the day approaching (Hebrews 10:25). I've heard many preachers discuss this verse as referring to regular church attendance – especially on Sunday, but I have become convinced that it is so much more than that. If we are truly to bring out the best in others it cannot be left to just an hour or two on Sunday. It is within the context of Paul's second letter to Corinth where he writes, Be ye not unequally yoked together with unbelievers: for what fellowship hath righteousness with unrighteousness? and what communion hath light with darkness? (2 Corinthians 6:14).  Again, I have heard pastors and evangelists use this verse as a basis for Christians not marrying other Christians, but I think there is much more to this verse than that. As Christians, we are to seek one another out especially as we begin to see the trials, temptations, and personal tribulations approaching. We are also to seek each other out as we watch society deteriorating around us and evil, ungodly practices becoming more mainstream. For this reason, Paul warns us not to be unequally yoked with non-believers. I think of the story of Lott and how at first, he pitched his tent towards Sodom but by the time of the city's judgment and destruction by God, Lott was living within the walls of Sodom and living comfortably within a sin-sick society.

What Lott was missing was a person of similar faith to strengthen his resolve to live in the way that would be pleasing to the Lord. Solomon, considered as the wisest of all the kings of the ancient world, wrote Iron sharpeneth iron; so a man sharpeneth the countenance of his friend (Proverbs 27:17). I know that many will point towards his wife and say that she should have been his balance and should have been able to encourage him to stay strong in his faith. In reality, that rarely works, which is why programs like Promise Keepers, Weight Watchers, and others encourage us to get people other than our spouses and family members to whom we become accountable. We are not being honest with ourselves when we try to take short-cuts in this area. We need the ability to be frankly honest with whomever is our spiritual accountability partner and they must feel complete freedom to edify and teach us as well. It is through this that Christians are to bring out the best in others.

I've got a few men in my life who I will often ask them for guidance, opinions, and prayer simply because they are men of a similar faith to mine. Just as Solomon wrote, our friendships should be those which sharpens our faith, improves our walk with the Lord, and encourages us in our relationship with the Lord and with our family.