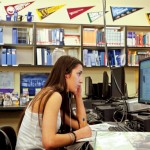 Studying the Bible is crucial to the spiritual health and happiness of any Christian. Studying the Bible serves as a way to enrich our faith in Jesus, teaches us about the Lord we serve, and even provides guidance directly from the Lord for our daily lives. Yet, many Christians neglect this important part of their faith. Within the writings of the apostle Paul, we are reminded of this crucial doctrine of our faith: Study to shew thyself approved unto God, a workman that needeth not to be ashamed, rightly dividing the word of truth (2 Timothy 2:15). Throughout the Bible there is an unbroken teaching of the importance of studying God's word for a variety of reasons. Within my heart, I honestly believe there are so many weak Christians because they do not understand a few basic key doctrines of our faith. As I was praying about what to share with this post, the Lord laid those very doctrines on my heart: Bible study, prayer, baptism, personal evangelism, giving, and the use of our gifts and talents. The first of these, Bible study, will be the first doctrinal issue we will discuss.
In all fairness, I didn't always understand what the key concepts of my responsibility as a Christian were or even why they are important. It is easy to set the Bible down Sunday afternoon and not pick it up again until the next Sunday morning. During those times, my faith was weak and I was easily distracted by the desires and lusts of the flesh. It was not until I began studying the Bible as seriously as I did for my graduate coursework that I truly began to understand what it meant to be a Christian. One of the first verses I remember reading about the importance of personal Bible study is BETH. Wherewithal shall a young man cleanse his way? by taking heed thereto according to thy word (Psalms 119:9). Within this verse I began to notice a simple and powerful truth – if I really wanted to clean my life I have to study God's word, the Bible. Within that same chapter, the qualifier – the "how" we will clean up our lives is provided, Thy word have I hid in mine heart, that I might not sin against thee (Psalms 199:11). True emotional and spiritual healing begins by reading and digesting the Bible. What David wrote in Psalms is what happens with us when we seriously begin to read the Bible. As what we read becomes more familiar to us, we will begin to be able to recall it. We will be able to apply it to our lives. 
Studying the Bible comes with great promises
Within the first chapter of Psalms, the Holy Spirit led David to write, Blessed is the man that walketh not in the counsel of the ungodly, nor standeth in the way of sinners, nor sitteth in the seat of the scornful. But his delight is in the law of the LORD; and in his law doth he meditate day and night. And he shall be like a tree planted by the rivers of water, that bringeth forth his fruit in his season; his leaf also shall not wither; and whatsoever he doeth shall prosper (Psalms 1:1-3). Studying the Bible is not only doctrinally important but also has a promise from God. The imagery of a tree planted by the river, bringing fruit, and having leaves that don't wither provides us powerful encouragement from the Lord – He is promising that if we study the Bible we will not only be at peace with ourselves and with Him but we will live a life that will bear fruit. That fruit comes in many forms – we will be able to lead others to the Lord, we will see God's word become manifest in our lives, and we will be able to avoid the things that appeal to our vanity which can tempt us to sin. The Lord promises, through the pen of David, that when we are in His will, we will prosper. What a great promise – and all based on our willingness to study the Bible!
Within the first verse of this post, Study to shew thyself approved unto God, a workman that needeth not to be ashamed, rightly dividing the word of truth (2 Timothy 2:15), there is a promise that may not be recognized at first. Studying the Bible allows us to approach God unashamed! At some point in our lives, we have all had the feeling of embarrassment of being caught off guard – whether it was with a teacher in school or college or on the job. God is telling us, through the writing of the apostle Paul, that if we will study the Bible we will never have a cause to be ashamed of what we learn. The more we read the Bible, the easier it becomes to recall what we have read. It may not be a verse-by-verse memorization and exposition, but we will know what God's view is on nearly everything we will encounter in life. We won't need to feel ashamed of not fully understanding or not knowing how the Lord wants us to handle the issues of life.