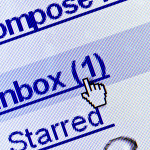 Giving to the Lord has been an issue for many Christians. Often confused by the ridicule of the lost world and those Christians who have made giving to the Lord a part of some legalistic doctrine, it has become a subject that makes many feel uncomfortable. This morning, as I was going through my emails, I had someone send me an email asking what I believe about giving to the Lord.  Now, in all honesty, I have never been to seminary. I have come to the understanding of giving, tithes, and offerings on my own personal Bible studies, from the writings of Charles Spurgeon, John Wesley, Andrew Bonar, and the sermons of a handful of other Christian leaders. I will also share that I always did not have this understanding of what giving means for the Christian.
We are saved by God's grace
Before I share what I have come to understand about giving, it is important to understand what salvation means. The Bible records a conversation between Nicodemus and Jesus: Nicodemus saith unto him, How can a man be born when he is old? can he enter the second time into his mother's womb, and be born? (John 3:4). Jesus answered that question in the simplest way possible so that the meaning would be perfectly clear: Jesus answered, Verily, verily, I say unto thee, Except a man be born of water and of the Spirit, he cannot enter into the kingdom of God. That which is born of the flesh is flesh; and that which is born of the Spirit is spirit.  Marvel not that I said unto thee, Ye must be born again (John 3:5-7). Jesus also taught what is at the heart of man's salvation: And as Moses lifted up the serpent in the wilderness, even so must the Son of man be lifted up: That whosoever believeth in him should not perish, but have eternal life. For God so loved the world, that he gave his only begotten Son, that whosoever believeth in him should not perish, but have everlasting life.  For God sent not his Son into the world to condemn the world; but that the world through him might be saved. He that believeth on him is not condemned: but he that believeth not is condemned already, because he hath not believed in the name of the only begotten Son of God (John 3:14-18).
Ssalvation is truly that simple as the Bible bears witness. Even the apostles understood the simplicity of the message taught by Jesus: the apostle Paul wrote, That if thou shalt confess with thy mouth the Lord Jesus, and shalt believe in thine heart that God hath raised him from the dead, thou shalt be saved (Romans 10:9) and For by grace are ye saved through faith; and that not of yourselves: it is the gift of God (Ephesians 2:8). We must come to the place where we realize that we, personally, are in need of a savior because of sin. On our own, we are sinners. The apostle Paul wrote, For all have sinned, and come short of the glory of God (Romans 3:23) and he is absolutely right. All it takes is to watch the evening news to see the condition of man's heart. What are we saved from? We are saved from what the Bible calls the wrath of God. We are saved from final judgment through our faith in the shed blood of Jesus Christ; for He alone has made the atonement for our sins.
There are those that believe that there must be some great work or deed that also plays a part within salvation. Salvation is not dependent upon our works and too many times people get confused by the role of works in our faith. James wrote,  Even so faith, if it hath not works, is dead, being alone. Yea, a man may say, Thou hast faith, and I have works: shew me thy faith without thy works, and I will shew thee my faith by my works (James 2:17-18). While they claim this proves the concept of works for salvation, they often neglect the rest of the passage: Was not Abraham our father justified by works, when he had offered Isaac his son upon the altar? Seest thou how faith wrought with his works, and by works was faith made perfect? And the scripture was fulfilled which saith, Abraham believed God, and it was imputed unto him for righteousness: and he was called the Friend of God. Ye see then how that by works a man is justified, and not by faith only (James 2:21-24). Throughout this chapter in James, he is teaching us a very important concept – our faith should cause within us a desire to do things for the Lord. We do them not as a part of our salvation but because of our salvation. He uses the teachings of Abraham; what allowed Abraham to offer his son, Issac, to the Lord upon the altar? His faith in God and his belief in God's promise: And he said, I will certainly return unto thee according to the time of life; and, lo, Sarah thy wife shall have a son. And Sarah heard it in the tent door, which was behind him (Genesis 18:10) and  And the LORD said, Shall I hide from Abraham that thing which I do; Seeing that Abraham shall surely become a great and mighty nation, and all the nations of the earth shall be blessed in him? (Genesis 18: 17-18). By Abraham's faith, knowing God would keep His promise, he knew that if he sacrificed Issac at the request of God, God would still make a provision to fulfill the promise given! It was this demonstration of Abraham's faith in the Lord at work.